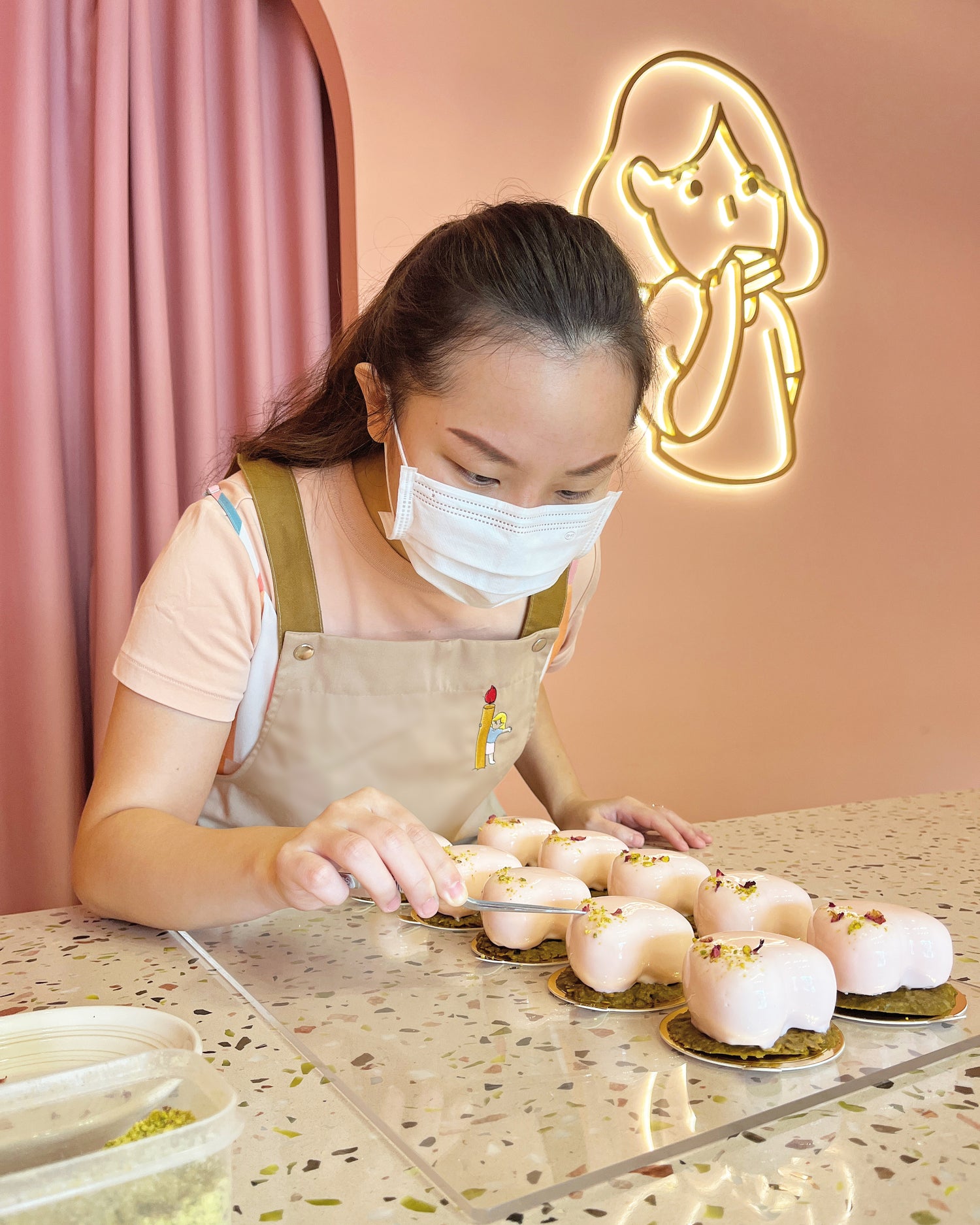 Meet Rachel,
the mastermind behind Rachelrax Cakes. Her journey began in 2016 when she started baking Galaxy Glazed Cakes from the comfort of her own home while in university.
In 2018, Rachel found herself struggling to balance her full-time interior design job with her home-based baking business. Feeling burnt out and disheartened, she made the difficult decision to quit her job and give up baking altogether in 2019. She convinced herself that baking was not the right path for her.
But after taking a break and focusing on other things, Rachel realized how much she missed baking. In 2020, during the pandemic, she decided to give her business another try. With the desire to bring joy to people during a difficult time, she started making mini tarts in an array of flavors and they were a hit!
The business began to grow rapidly, and in 2021, she finally found a physical space to call her own. She opened a takeaway store where she could interact with her loyal customers who had been supporting her since the beginning.
Rachel is grateful for the love and trust that her customers have shown her, and she hopes that her store will be a place where she can continue sharing her passion for baking, bringing happiness to those around her with her delicious treats.